Most companies will, at some point, require the services of an independent business consultant and/or an industry expert.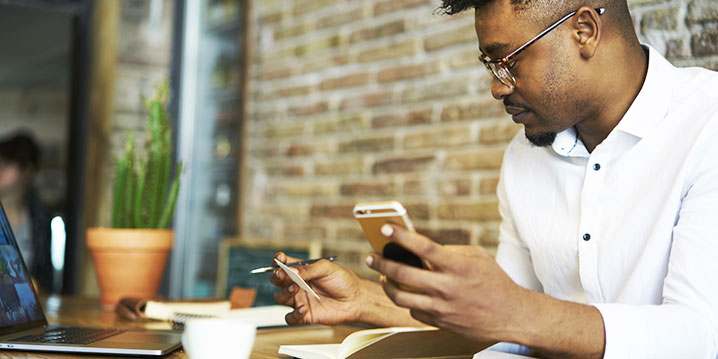 Whether it's for a change management, digital strategy, organisational review, or a big marketing project, outside expertise offered by independent business consultants and experts can be crucial to a company's success. But how do you go about finding an independent business consultant or an industry expert you can trust?
For some things, you could use one of the big professional services firms, but they're not really an option if you're a small player. And even if you can afford them, some of the biggest names in the space haven't exactly done a great job on the trust front lately.
You could also tap your business networks, but there's no guarantee that they'll know anyone with the requisite skills, or that the people they know are worth their salt.
Fortunately, there is another option. Found using the right online platform, an independent business consultant can give you the services you need, at a price you can afford, and in a way that ensures full accountability.
Still need convincing? Let's take a deeper look at the benefits of using independent business consultants and experts and how the work we're doing at LinkdPro can add to that sense of trust.
Getting what you need
No one knows your business better than you do. That means you're also best-placed to know what expertise you need when it comes time to use a business consultant or an expert.
Fork out for one of the big consulting firms and, unless you're a top-tier client, you're likely to get a cookie cutter plan that doesn't take your specific business needs into consideration.
At LinkdPro, we use artificially intelligent algorithms to ensure that our clients are matched with highly qualified and experienced independent business consultants and experts who can fulfil their exact project needs.
From there we take things to the next level by analysing compatibility with client and project needs.
You can therefore be sure that you'll get the exact expertise you need.
Paying what you should
When it comes to hiring a professional business consultant using the traditional methods, there are few guarantees that you'll be charged a fair price.
Even if the consultant is recommended by someone from your own business network, who's to say they haven't been fleeced themselves?
But how do you even begin to ascertain what is and isn't a fair rate, especially when you're dealing with companies who could easily find ways to hide fees and costs in their contracts?
You could tender out to multiple companies, but that just means more time and effort which you could be spending on running your business.
Fortunately, at LinkdPro you can instantly get an idea of how much our consultants would charge for specific project types, or their hourly and deliverable rates.
The importance of accountability
Today, accountability in the professional consulting space is more important than ever. Clients are having to do business with incredibly lean budgets, meaning they can't afford to waste money on chancers.
They need to know that the professional consultant they hire can be held to account through every step of the process.
At LinkdPro, we do everything in our power to give clients that peace of mind.
Our independent consultants all go through thorough background and reference checks, supplementing our highly sophisticated algorithms.
Each project also has a LinkdPro project manager who ensures that every project is a success, providing you with the best experience.
And on the rare occasions where it is not working out with a particular consultant after work has commenced, LinkdPro offers a replacement guarantee (at no additional cost).
Perhaps most importantly, however, we recently introduced an escrow service, meaning that our independent business consultants don't get paid until the client is satisfied that they've delivered the work they've been commissioned to do.
We believe in the power of trust and if we can make the professional consulting space more trustworthy and trusting, we'll consider it a job well done.